History teacher tricks student to suck cock and fuck to pass class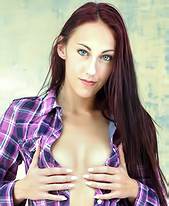 Rate This Model (Overall Rating 8.3)
Rate This Scene (Overall Rating 6.75)
El Storm is quite a special girl. You can see it right away when you meet her. But our doctor here wants to go deeper - literally. Watch as he carefully checks this mysterious babe`s pussy, pressing the right buttons to get her all worked up and bothered. Soon his cock is in that mouth with that pierced tongue, then, she gets boned hard, and then, it`s time to take the medicine!
Cute Sandy had a problems with history lessons. But one of the obligatory exams in the end of the year was history. Young girl didn't want to fail it and went to her teacher asking for some extra classes. She didn't know that he will fuck her. Perverted old man said there were two ways to pass the exam: one is to learn everything from the beginning of the text book, and second is to undress and suck his dick. Sandy didn't even think, she kneeled in front of him and licked over his meat pole.
Irina's face covered with teacher's cum.
Lewd whore banged by perverted old teacher.
The cock drilling wet mouth helps to pass the exam.
More Previews
click here to preview other scenes
Get Access
and watch all scenes in High Definition